A few words about Adolescence Development Club
---
With India's mission of creating responsible youth- the future of the nation in mind, through our Adolescence wing we wish to groom adolescents to be responsible future citizens by guiding their blooming minds and channelising their energy in the right direction. To achieve this, we run a symposium series all over India- 'Adolescence: A Period of Bumps and Humps' and have students directly interacting with experts to find answers to every question in their minds about themselves. Our events had a galaxy of senior doctors from hospitals like AIIMS Delhi, Ram Manohar Lohia Hospital, Sir Gangaram Hospital, Max Hospital, Fortis Hospital, IPGME&R and SSKM hospital, Calcutta Medical College and Hospital, RG Kar Medical College and Hospital, Belle Vue Clinic, etc. and senior police officers like Dr. Eish Singhal, IPS (Deputy Commissioner of Police New Delhi), Ms. Nivedita Kukreti, IPS (AIG PM, Dehradun), etc. as speakers.This series had the esteemed presence of guests like Shri Premchand Aggarwal ji (Hon'ble Speaker, Uttarakhand Legislative Assembly),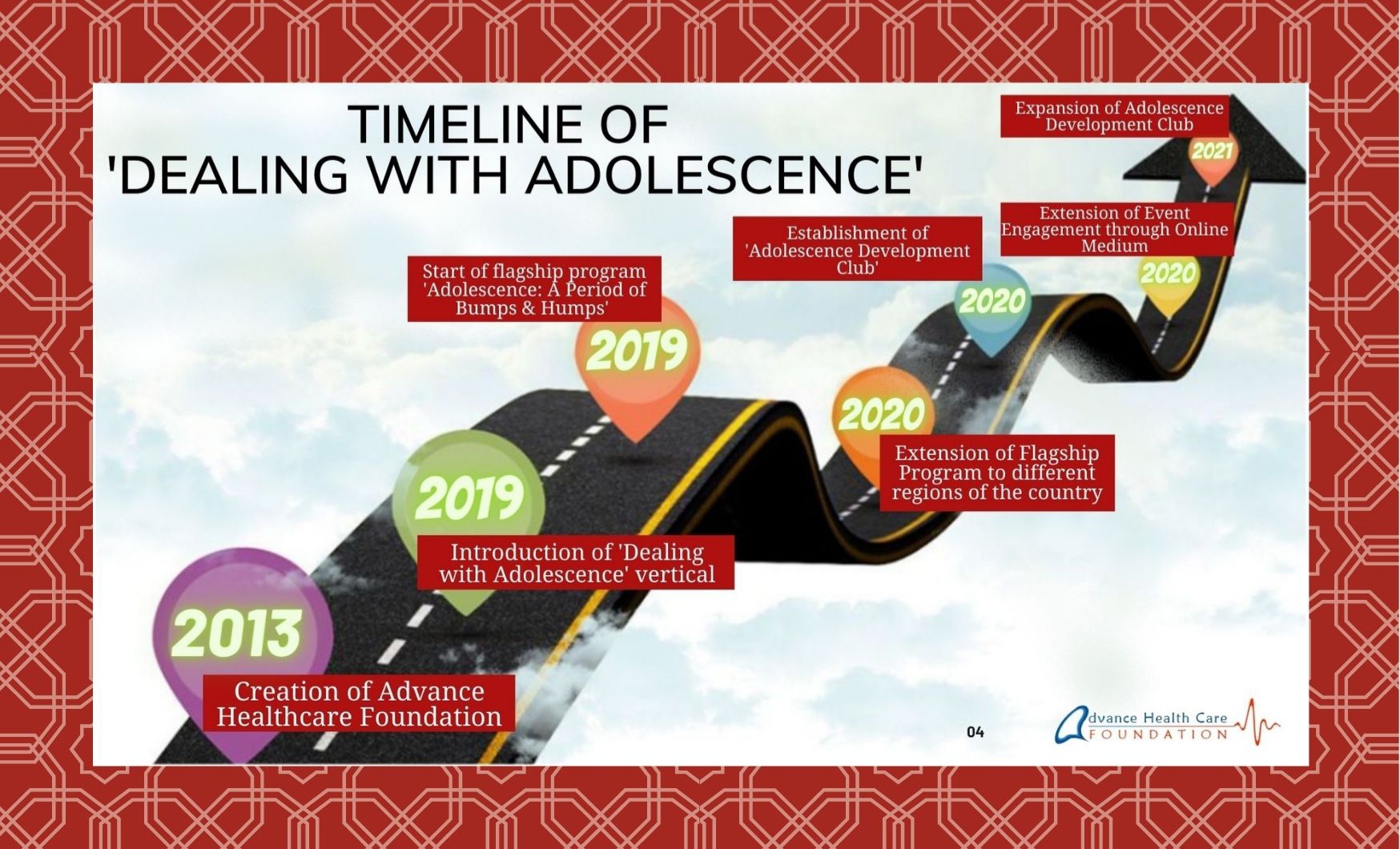 Shri Sunil Uniyal Gama ji (Hon'ble Mayor, Dehradun), Dr. Kiran Sharma (World Health Organisation), Dr. Siddharth Waghulkar (World Food Program), Mr. Biswajit Saha (Director, Skill & Training, CBSE) and Ms. Suman Doonga (Media Director, Spic Macay). A mini version of it was also done in Delhi Police Week 2020 at Rajiv Chowk, New Delhi. Our offline series of symposiums has already benefited more than 3600 adolescents directly and more than 20,000 people indirectly in just the span of 2019-early 2020.
In our quest with the youth, we've created an Adolescence Development Club where we prepare the teens associated with us to don the mantle of young leaders and live with a sensitive heart, open mind, sense of responsibility and indomitable will to bring a change. We already have more than 125 young minds being designed to be part of the change they wish to bring about!